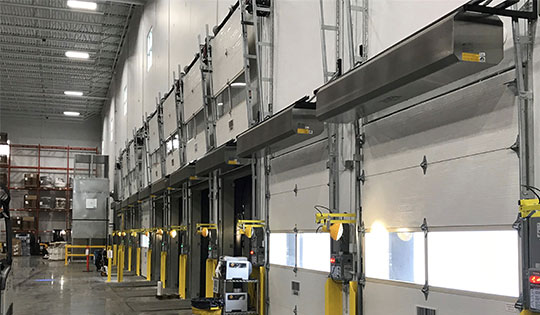 SITUATION
Distribution center located in a cold environment.
Trucks back into the dock after spending a cold night parked in the lot.
Even though dock seals are in place, frigid air escapes the trailers and migrates into the conditioned dock interior.
Outside air also infiltrates through the dock leveler.
A massive blast of cold air rushes in if the dock door is not closed when the truck pulls away or when the dock worker does not properly lower the dock seal head curtain.
Workers are uncomfortable.
Wasted heat means higher energy costs.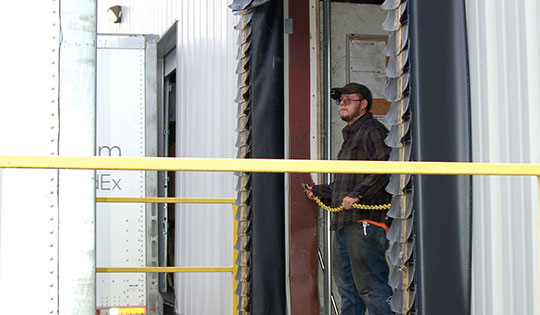 SOLUTION
A series of unheated Powered Aire Model ETD Air Curtains were installed on the interior of the dock above each door opening. The air curtains activate each time the doors open, producing a uniform barrier of air down the full length and width of the openings to prevent outside air from coming in.
POWERFUL discharge of air!
PRECISE climate control!
Energy-saving PERFORMANCE helps keep workers comfortable!>