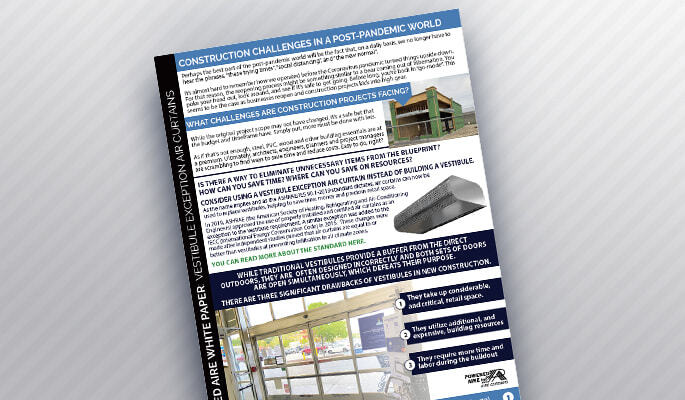 Vestibule Exception White Paper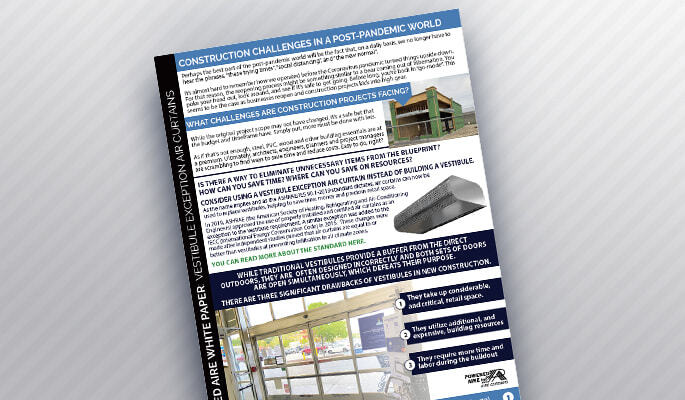 Perhaps the best part of the post-pandemic world will be the fact that, on a daily basis, we no longer have to hear the phrases, "these trying times", "social distancing", and "the new normal".
It's almost hard to remember how we operated before the Coronavirus pandemic turned things upside down. For that reason, the reopening process might be something similar to a bear coming out of hibernation. You poke your head out, look around, and see if it's safe to get going. Before long, you're back in "go-mode". This seems to be the case as businesses reopen and construction projects kick into high gear. How can an air curtain cut your construction costs? Learn more in our white paper.