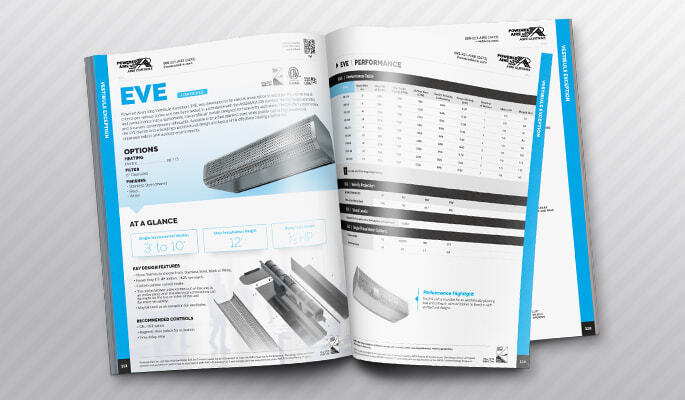 Our Complete Product Catalog 2020 (version 3.1.1)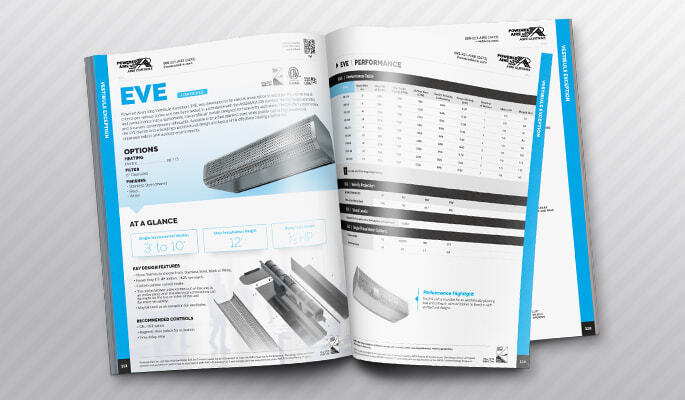 Our newly updated air curtain catalog details our complete line of air curtains (air doors), their engineering specifications, installation instructions, and accessories.
Included also is Powered Aire's newest product line the Elite Vestibule Exception air curtain, or EVE. The EVE model line was developed to be used as an exception to vestibules. The unit has met all criteria per various codes and has been tested in accordance with the ANSI/AMCA 220 standard.
Learn more about our full line and our new EVE model by downloading our 2020 catalog.