Key Design Features
Stainless steel case is 18 gauge 304 stainless steel in a number three finish.
Heavy duty 3/4 HP motors. 1630 rpm each. Dual speed.
Galvanized fans.
Air intake screen is perforated stainless steel with mill grain finish.
High efficiency discharge plenum with directional air foil vane factory set to facilitate deflection of air stream +/- 20˚.
More than a timer, it's an – Aire Controller™. The Aire Controller™ provides strategically timed fan functions for around-the-clock protection from moisture, frost and ice buildup on hard panel and high-speed fabric freezer doors. Offers preset and adjustable functions.
Recommended Air Curtain Controls
Magnetic door switch for activation
Dry contacts to interlock with door controller
360 View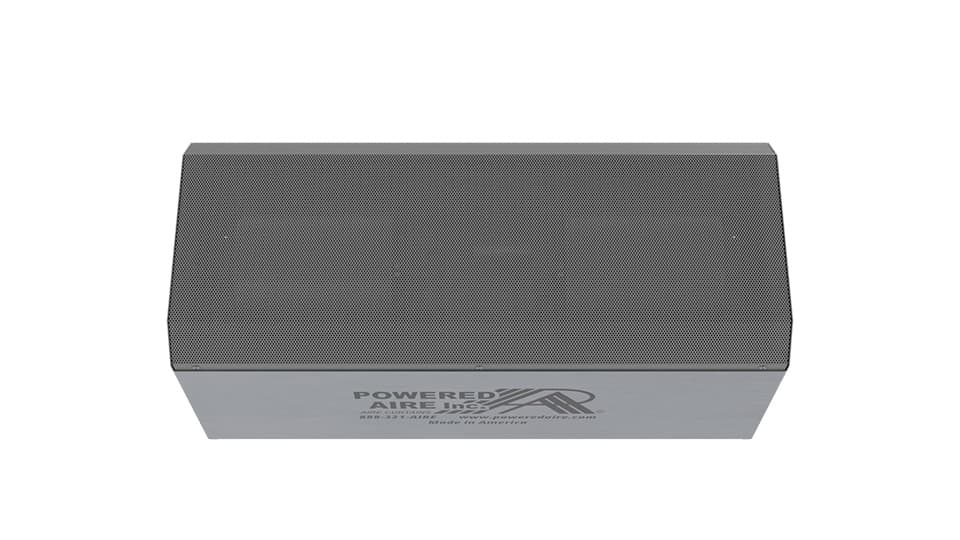 Cost Savings Calculator
This tool will help you understand the cost savings you could expect based on the air curtain you select and your input on how and where it will be used.
Calculate Now
Air Curtain Selector
This tool is designed to help you find the best air curtain
for your situation by asking a few basic questions.
Begin