Key Design Features
20 gauge 304 stainless steel outer case with a number three finish.
107 watt motor.
120 volt power cord plugs into standard receptacle.
Swivel mounting brackets allow for rear or top mounting and also allow for adjustment of the discharge angle.
Easy installation
Air Curtain Controls
Unit mounted variable speed dial.
360 View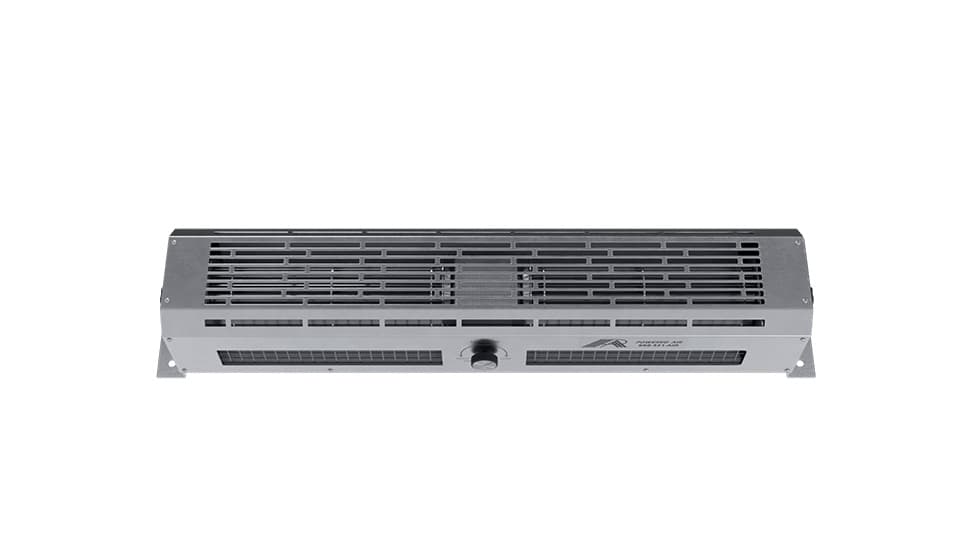 Cost Savings Calculator
This tool will help you understand the cost savings you could expect based on the air curtain you select and your input on how and where it will be used.
Calculate Now
Air Curtain Selector
This tool is designed to help you find the best air curtain
for your situation by asking a few basic questions.
Begin