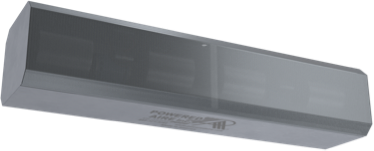 Corrosive Duty Air Curtains
Designed to perform in corrosive and wash-down environments. The corrosive duty air curtain line is designed to perform in food production facilities, seaboard applications, car washes and other locations where corrosive fumes or vapors are present.
Heating Types
Door Height Range
Light Duty up to 14'
Heavy Duty up to 17'
View Models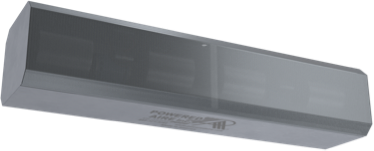 Hazardous Duty Air Curtains
Providing energy savings and environmental separation for dewatering, pharmaceutical, and hazardous warehouse facilities. The hazardous duty air curtain line is manufactured for Class I Division I Group C & D and Class II Group F & G hazardous areas.
Heating Types
Door Height Range
Light Duty up to 14'
Heavy Duty up to 17'
View Models