Key Design Features
All weight bearing structural support is made of formed 11-gauge stainless steel and galvanized steel. Outer casing is constructed of 16-gauge stainless steel.
Motors are 3 HP explosion proof suitable for Class I Group D and Class II F&G. Total Enclosed Air Over (TEAO) motors 1630 rpm each.
Aluminum fans and matched blower housings. To prevent a possible spark form occurring, no outboard bearings or flexible couplings will be acceptable.
Access panels for motor and fan assembly so that these can be removed without lowering the unit.
All internal wiring is encased in hard pipe and ran to an explosion proof junction box.
Air intake screen is perforated 304 stainless steel with mill grain finish.
High efficiency discharge plenum with directional air foil vane factory set to facilitate deflection of air stream +/- 20 ̊.
Recommended Air Curtain Controls
360 View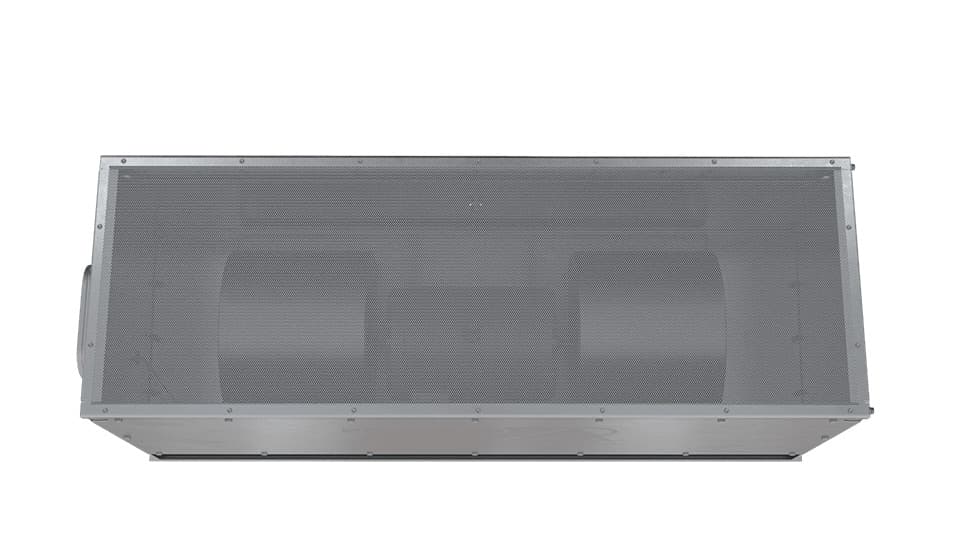 Cost Savings Calculator
This tool will help you understand the cost savings you could expect based on the air curtain you select and your input on how and where it will be used.
Calculate Now
Air Curtain Selector
This tool is designed to help you find the best air curtain
for your situation by asking a few basic questions.
Begin