April, 14 2021
by Powered Aire
​USE A STRIP DOOR IF/WHEN:
You require limited to no visibility in areas with high traffic. Safety comes second.
You prefer touching and separating dirty pieces of plastic each time you walk through a doorway.
Separating temperatures and improving HVAC costs are a low priority.
You enjoy constantly having to replace dirty, worn- out strips and losing time, money and productivity putting up new ones.
The feeling of a strip curtain sticking to you after you're through the door is comforting.
You welcome a little dirt and dust getting on you and whatever you're carrying through an opening"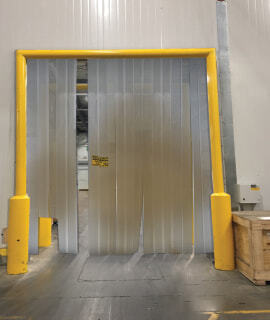 ​USE AIR CURTAINS IF/WHEN:
Safety is paramount and you insist on creating the safest environment for your workers in busy areas.
You want easy, unobstructed and streamlined access through openings.
Temperature separation is important - especially for increasing employee comfort and reducing your HVAC bills.
Visibility is critical and you'd prefer to see oncoming traffic—not just listen for it.
You want to minimize maintenance and repair costs and reduce the chance for door damage.
You want to increase hygiene and decrease the chance of cross-contamination.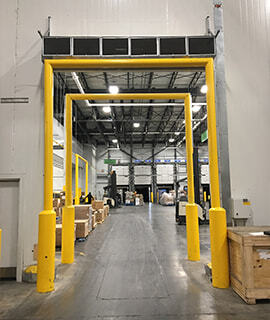 GET A QUOTE ON AN AIR CURTAIN FOR YOUR FACILITY TODAY!