Key Design Features
Heavy duty 3/4 HP motors, 1630 rpm each. Dual speed.
Galvanized fans.
High efficiency discharge plenum ensures that air being discharged fills the entire width and height of the opening. This also lowers the unit's operational sound level.
White powder coated decorative intake grille.
Directional air foil vane factory set to facilitate deflection of air stream +/-20 degrees.
Made-to-order Steam or hot water coil mounted to intake of air curtain. Coil consists of 5/8 in. O.D. copper tubes and aluminum fins. Coils certified to ARI standard 410.
Includes control panel.
Air Curtain Controls
LOW / OFF / HIGH switch
Magnetic Door Switch for activation
Built-in time delay relay
360 View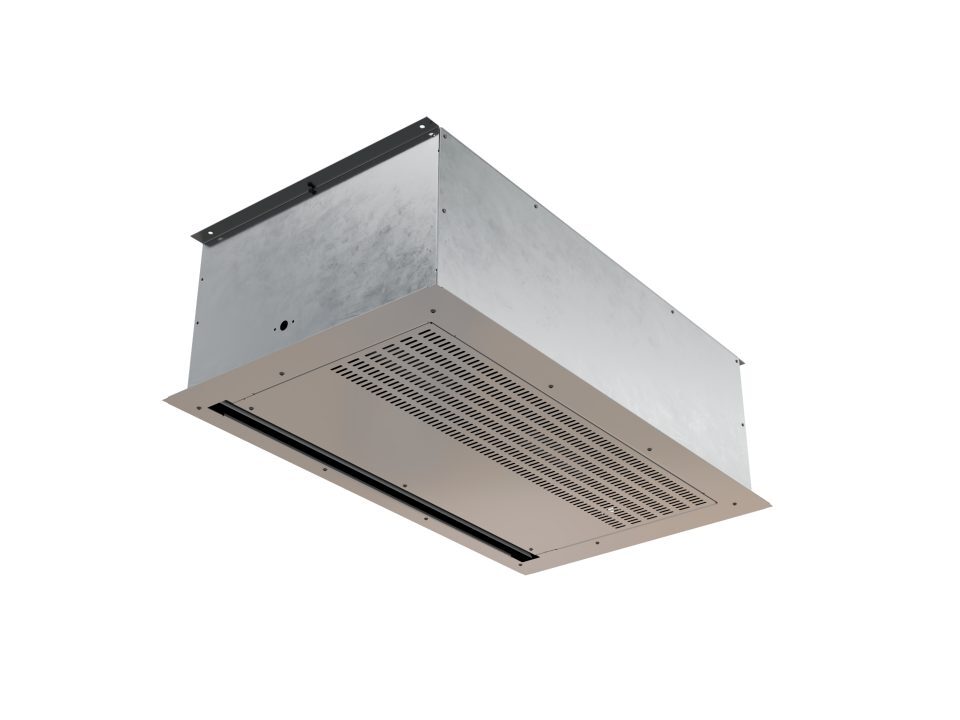 Cost Savings Calculator
This tool will help you understand the cost savings you could expect based on the air curtain you select and your input on how and where it will be used.
Calculate Now
Air Curtain Selector
This tool is designed to help you find the best air curtain
for your situation by asking a few basic questions.
Begin